About the Artist
Lauren Parish
If you have a voice within you say 'you cannot paint', then by all means paint, and that voice will be silenced.
--- Vincent van Gogh.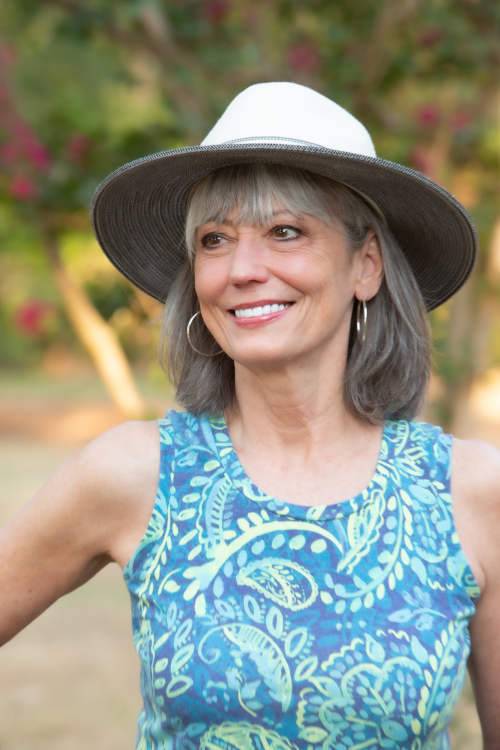 Lauren Parish is a self-taught artist currently living in rural northeast Texas. She earned a bachelors' degree in broadcast journalism from the University of Texas at Austin and a Juris Doctor degree from Baylor Law School. Parish practiced law in her hometown of Gilmer, Texas for ten years before being elected to the 115th District Court Bench. After serving 24 years as District Judge, she retired in 2018. Taking senior status upon her retirement, she continues to sit as a state district judge throughout the northeast Texas area.
Parish was in her mid 50's when she picked up a paintbrush for the time in earnest. Her love for painting was sparked, and she has been creating art from that moment on.
"I've always had a burning desire to create. Family and work obligations didn't allow me to follow that dream until later in life. Art has truly become my passion. I absolutely love getting lost in the colors, hues, and textures of each painting.
Art is the therapy my soul was longing for. Each painting takes me on its own unique journey, and I willingly chose to follow the 'muses' wherever they might lead me.
My hope is that I always find sanctuary on the canvas. Creating art is a very healing but humbling practice. It brings me extraordinary consolation and joy, and it is the greatest of blessings to be able to share that with others."
Parish continues to explore various artistic styles. As a result, her work is quite diverse, ranging from colorful abstracts and impressionism to portraits and animal paintings.
Parish's work has been exhibited in numerous juried art shows including UT Tyler, Tyler Junior College and Winnsboro Center for the Arts.
News & Events
Get in Touch
Want to get in touch? We'd love to hear from you! Connect with us on your favorite social media platform:
Upcoming Events
2023/12/08 - [No events]
Be sure to check back often for new pieces, press releases, and events from Lauren Parish Art.
While you're here, be sure to follow us on your favorite social media platform.
Inquiries
For general inquiries, please contact us at info@laurenparishart.com.
For inquiries concerning availability and pricing, please use the "Click here for inquiries" link from the full-image view, or the "Inquire" link from the featured items view.